Professional Stamped Concrete Installation Services
RESIDENTIAL & COMMERCIAL
COLORED STAMPED CONCRETE INSTALLATION FOR HOMEOWNERS 
Colored stamped concrete offers several benefits for homeowners looking to enhance the aesthetics of their driveways or patios. Here are some specific advantages:
Colored Stamped Concrete Enhanced Visual Appeal:
By adding color to the concrete, you can achieve a more visually appealing and customized look for your outdoor space. The color options are vast, ranging from earth tones to vibrant shades, allowing you to complement your home's exterior or create a distinct design statement.
Seamless Integration:
With colored stamped concrete, you have the flexibility to blend the surface seamlessly with your home's overall color scheme or existing landscape design. The ability to choose colors that harmonize with the surroundings helps create a cohesive and aesthetically pleasing look.
Simulated Natural Materials:
Colored stamped concrete can replicate the appearance of natural materials like brick, stone, or slate more convincingly. The addition of color accents and subtle variations can further enhance the realistic texture and depth, giving your driveway or patio the look of expensive natural stone at a fraction of the cost.
Colored Stamped Concrete Fade Resistance:
High-quality colored concrete is typically designed to resist fading from sunlight exposure and UV rays. This means that the vibrant color you choose for your stamped concrete surface is likely to remain intact for a long time, maintaining its visual appeal even with extended outdoor exposure.
Colored Stamped concrete Installation Customization Options:
Colored stamped concrete offers a wide range of customization options. You can choose from a variety of hues, tones, and shades to match your personal preferences or coordinate with your home's architectural style. Additionally, different color combinations and patterns can be created to add further visual interest and uniqueness.
Longevity:
The color is integrated throughout the concrete mixture, making it less susceptible to wear or chipping. This means that the color will endure over time, even with heavy use or regular cleaning, ensuring that your stamped concrete retains its vibrant appearance for years to come.
When opting for colored stamped concrete installation , it is important to select high-quality color pigments and work with experienced concrete contractors to ensure proper application techniques and achieve the desired color consistency and durability. Regular maintenance, such as occasional resealing, will help preserve the color and extend the life of the colored stamped concrete surface.
CONCRETE STAMPING INSTAllATION SERVICES IN SAN DIEGO
Stamped concrete offers several benefits when used for driveways or patios. Some of the key advantages include:
Aesthetic Appeal:
Stamped concrete installation can mimic the appearance of various materials such as brick, stone, slate, or tile, allowing you to achieve the desired look for your driveway or patio. It offers a wide range of patterns, textures, and colors, providing versatility and customization options to match your style preferences.
Cost-effective Stamped Concrete Installation :
Stamped concrete is often more affordable than natural stone or pavers, making it a cost-effective choice for creating a high-end look without breaking the bank. It offers similar visual appeal to more expensive materials at a lower price point.
Durability:
Concrete, in general, is known for its strength and durability. Stamped concrete, being a reinforced concrete surface, can withstand heavy loads, vehicular traffic, and harsh weather conditions without easily cracking or deteriorating. It can provide long-lasting performance with minimal maintenance.
Low Maintenance:
Stamped concrete requires relatively low maintenance compared to other paving options. It doesn't have gaps or joints where weeds can grow, reducing the need for weeding. Regular cleaning and occasional resealing are typically all that's required to keep the surface in good condition.
Slip Resistance:
The texture of stamped concrete can be customized to enhance slip resistance, making it a safer option for outdoor areas like driveways and patios. Various additives and sealers can be used to increase traction and reduce the risk of accidents.
Versatility:
Stamped concrete Installation can be used for a wide range of applications, including driveways, patios, walkways, pool decks, and more. It offers design flexibility and can be adapted to different shapes, sizes, and contours, accommodating various landscaping needs.
It's important to note that proper installation and maintenance are crucial for maximizing the benefits of stamped concrete. Hiring a professional contractor with experience in stamped concrete installations is recommended to ensure a high-quality, durable, and visually appealing outcome.
Stamped Concrete Installation Stencils Styles
Grey Stamped Stained Concrete
Stamped Stained Concrete 2
Stamped Stained Concrete 3
Stamped Stained Concrete 4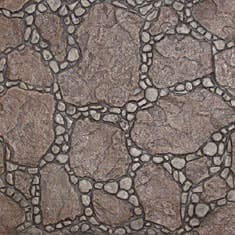 Stamped Stained Concrete 5
Stamped Stained Concrete 6
Stamped Stained Concrete 7
Stamped Stained Concrete 8
Stamped Stained Concrete 9
Stamped Stained Concrete 10
Stamped Stained Concrete 11
Stamped Stained Concrete 12
Stamped Stained Concrete 13
Stamped Stained Concrete 14
Stamped Stained Concrete 15
Stamped Stained Concrete 16
Stamped Stained Concrete 17
Stamped Stained Concrete 18
Stamped Stained Concrete 19
Stamped Stained Concrete 20
STAMPED CONCRETE INSTALLERS SERVICES
Commercial & Residential stamped concrete installation
COMMERCIAL STAMPED CONCRETE INSTALLATION
California Clean & Seal services the San Diego installing stamped concrete exterior hardscape for commercial customers. Commercial concrete installation is a inexpensive durable alternative to many exterior stamped concrete hardscape options.
RESIDENTIAL STAMPED CONCRETE INSTALLATION
California Clean & Seal provides concrete installation services to the entire San Diego areas installing specialized in exterior hardscape for residential customers. Residential stamped concrete installation is an inexpensive durable alternative to many exterior flooring and exterior hardscape surfaces options.
Get A Free Estimate
We provide hassle-free estimates to all of our potential clients. Contact us today to set up your in-home consultation.